Strengthening gel White Highlighter 15 ml
In stock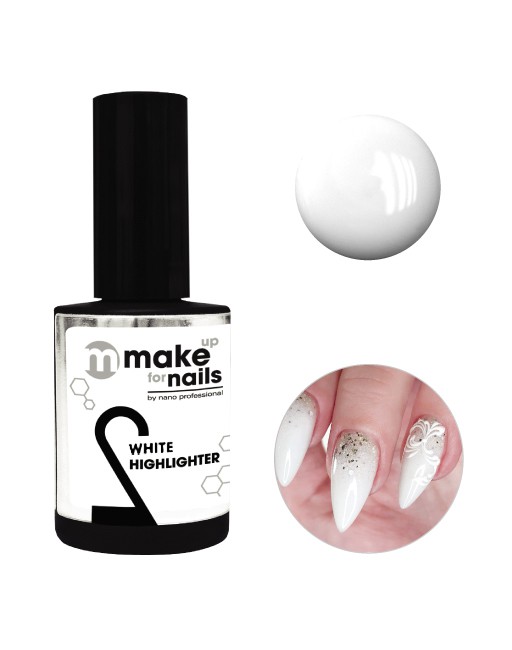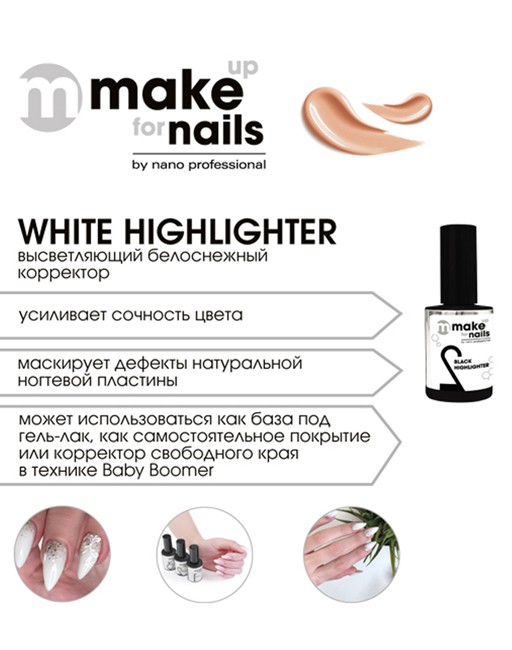 Strengthening gel White Highlighter 15 ml
In stock
Vendor code: 000099
White Highlighter soak off gel 15 ml
Viscosity: medium
Curing time in NanoLamp3: 30 sec
UV / LED
Color: milky
WHITE HIGHLIGHTER is a milky soak off gel.
It has excellent sculptural and leveling properties.
It's strong and elastic, thick and flexible. Masks defects optically lengthens the nail bed. It has an average saturation of the pigment, which allows to use WHITE HIGHLIGHTER gel as an independent coating and to create all sorts of effects and gradients.
Expert advice: use WHITE HIGHLIGHTER gel as a base for other colors. It'll optically enhance the richness of the base color.
Want to get the latest Nano Professional news?
Subscribe to our newsletter to stay abreast of the latest Nano Professional promotions, sales and news