Strengthening gel BB Cream 3.2 15 ml
In stock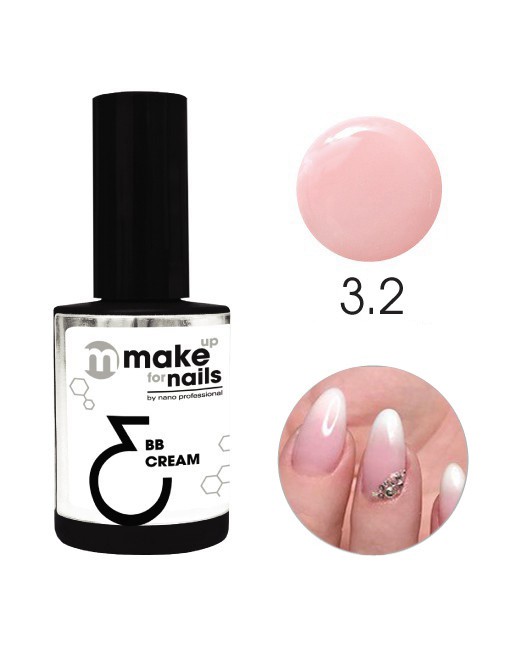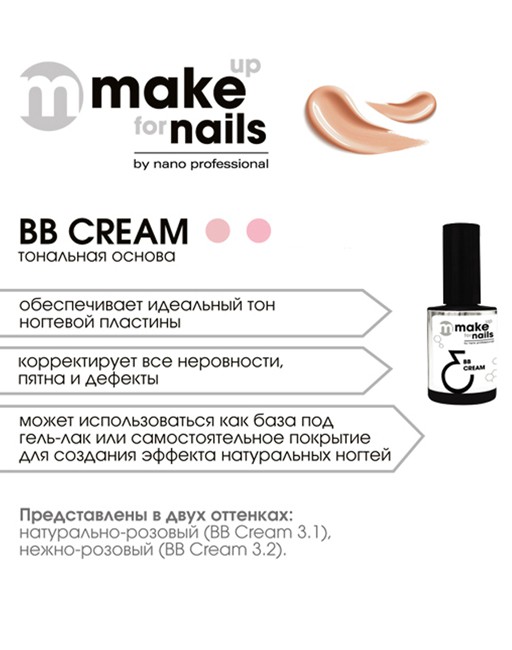 Strengthening gel BB Cream 3.2 15 ml
In stock
Vendor code: 0000101
BB CREAM 3.2 soak off gel15 ml
Viscosity: medium
Curing time in NanoLamp3: 30 sec
UV / LED
Color: soft pink
BB Cream 3.2 is a soft pink soak off gel for nail makeup. It masks defects of the natural nail plate and optically lengthens the nail bed, giving a healthy appearance. It has a light texture and a medium pigment intensity.
Review
ирада
кРУТОЙ, ПРОЧНЫЙ ГЕЛЬ, ЧУТЬ-ЧУТЬ ПОБОЛЬШЕ ПИГМЕНТА БЫ ЕМУ, НО С СОХРАНЕНИЕМ ПОЛУПРОЗРАЧНОСТИ. НОСИТСЯ СОЛО НА СВОИ НЕДЛИННЫЕ ОООЧЕНЬ ТОНКИМ СЛОЕМ С ТОПОМ 4 НЕДЕЛИ СПОКОЙНО, У КУТИКУЛЫ ВООБЩЕ НЕ ОТСЛАИВАЕТСЯ, НА 4 НЕДЕЛЕ МОЖЕТ НА ПАРЕ ТОРЦОВ НАЧАТЬ ХУЛИГАНИТЬ. СПАСИБО ЗА ПРОДУКТ, БУДУ ПОВТОРЯТЬ.
01-04-2023
Want to get the latest Nano Professional news?
Subscribe to our newsletter to stay abreast of the latest Nano Professional promotions, sales and news