Paint Gel collection Historicism
In stock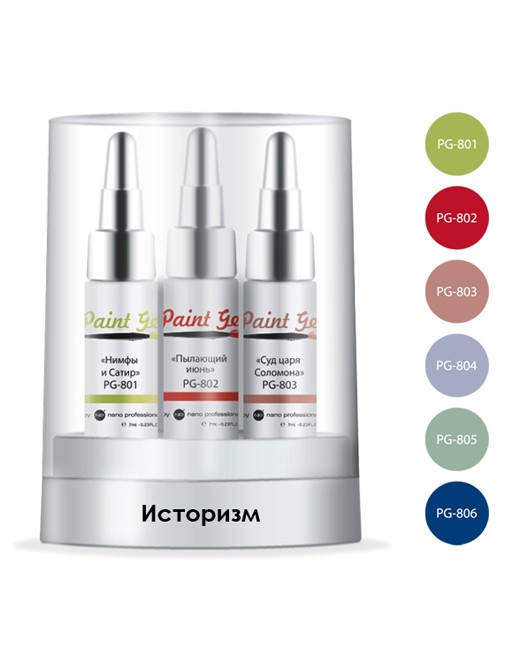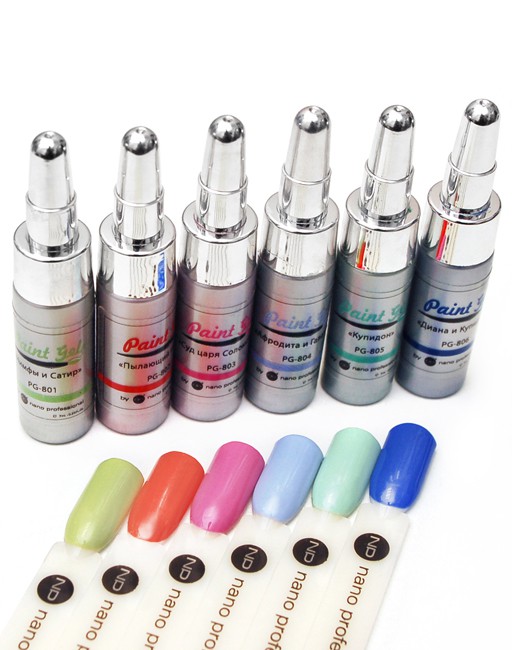 Paint Gel collection Historicism
In stock
Vendor code: 002686
The Paint Gel set "Historicism" consists of six gel paints. The color scheme used to create this set is gentle, calm in nature: lime, carrot, pale purple, pale violet, mint and cornflower colors. This set is ideal for creating a light and airy nature.
The uniqueness of Paint Gel is that:
1. Allows you to draw the finest lines and patterns both BEFORE applying a transparent top gel (aquarium and flat designs), and ON TOP of a protective coating;
2. One layer is enough-Paint Gel has a DENSE highly pigmented texture, which significantly increases the speed of the master's work and reduces the cost of the procedure;
3. The glossy SHINE, as well as the JUICINESS and brightness of the color are preserved after the polymerization reaction;
4. Drawing lines on top of the protective gel create the EFFECT of" layering "and"relief". The pattern is so dense that it is tactile - the texture of the nail looks "alive" and voluminous;
5. Suitable for drawing on top of gel lacquers.
Want to get the latest Nano Professional news?
Subscribe to our newsletter to stay abreast of the latest Nano Professional promotions, sales and news