Gel color TINT 5.35 milk caramel 15 ml
In stock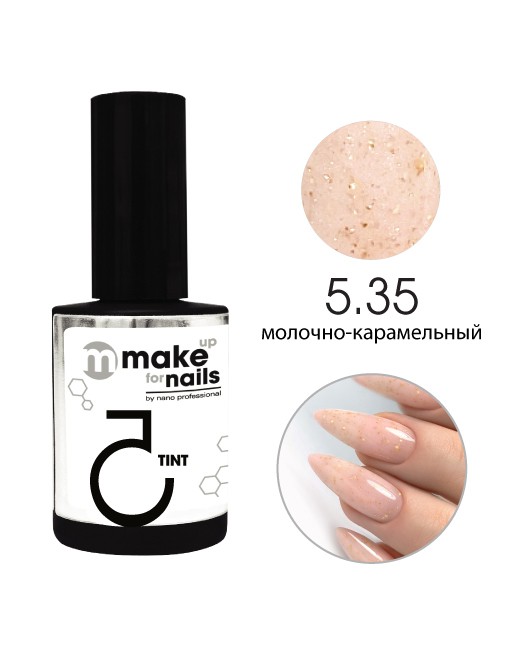 Gel color TINT 5.35 milk caramel 15 ml
In stock
Vendor code: 00004320
Сорт. ЦВЕТ
Бежевый
Эффект
Поталь
Область применения
База гель-лак
Other colors of the collection
TINT 5.35- молочно-карамельное базовое покрытие с золотистыми частичками потали для макияжа ногтей.
Обладает прекрасными скульптурными и выравнивающими свойствами.
Прочное и пластичное, густое и подвижное (легкость создания архитектуры).
Обладает сбалансированной насыщенностью пигментом, что позволяет использовать базу как в качестве самостоятельного покрытия, так и для создания всевозможных эффектов и градиентов.

Экономьте время, создавая архитектуру и декоративное покрытие одновременно.

Совет эксперта: наносить в 2 не толстых слоя, каждый слой полимеризовать в UV или CCFL-лампе.
Want to get the latest Nano Professional news?
Subscribe to our newsletter to stay abreast of the latest Nano Professional promotions, sales and news