Гель-лак Nl 2281 Вишневый пунш 15 мл
In stock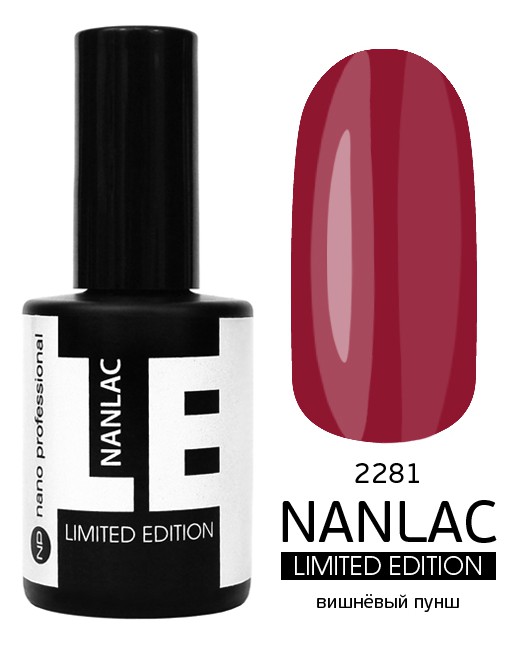 Гель-лак Nl 2281 Вишневый пунш 15 мл
In stock
Vendor code: 00004374
| | |
| --- | --- |
| Сорт. ЦВЕТ | Бордовый |
| Область применения | Цветное покрытие гель лак |
Цветной гель-лак NANLAC 2281 «Вишнёвый пунш» из лимитированной серии из коллекции «LIPSTICK» имеет сдержанный брусничный оттенок.

Современная формула гель-лаков насыщена пигментом высокой плотности. Тонкий слой имеет достаточную укрывистость и глубину цвета. Хорошо выравнивается на ногтевой пластине.

Особенности нанесения: наносить очень тонким слоем (промазывающими движениями), каждый слой полимеризовать в лампе. Количество слоев определяется на усмотрение мастера (в зависимости от желаемого результата и насыщенности пигмента).

В процессе создания данной линии материалов мы сохранили наши принципы: безопасность, качество и гиппоаллергенность. Одновременно с этим нам удалось минимизировать издержки, изменить объем и представить рынку новый продукт.

Данная коллекция это то, что требуют реалии сегодняшнего дня: быстрое решение, экономичный подход, прямолинейность.
Want to get the latest Nano Professional news?
Subscribe to our newsletter to stay abreast of the latest Nano Professional promotions, sales and news